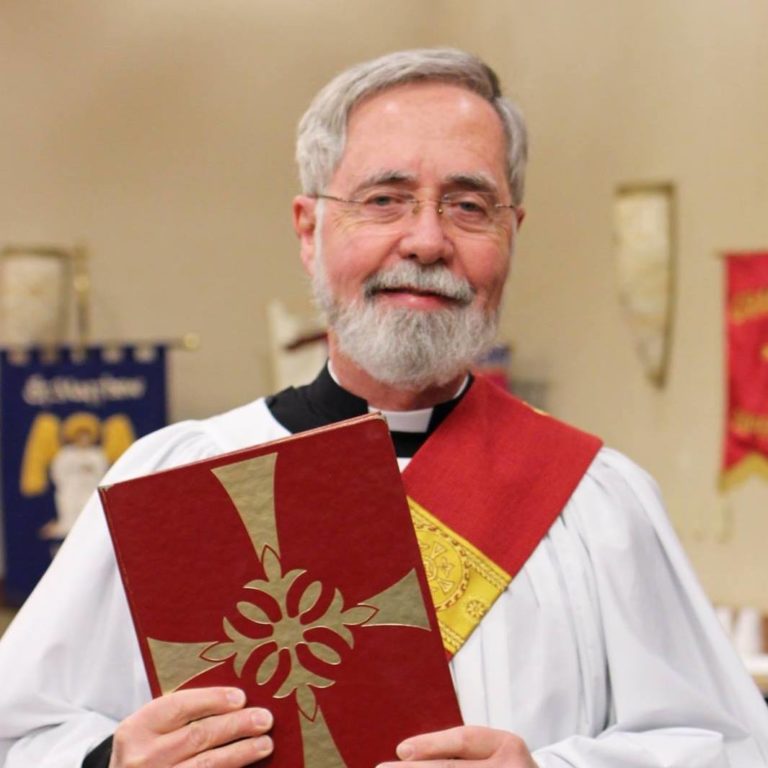 I was ordained as a deacon by Bishop Skip Adams in June, 2016, after being in the formation process for about thirteen years (I am a slow learner). The bishop has placed me back at St. James' – the parish that raised me up for ordination. 
I am married to Pamela Stewart and between us we have four children and ten grandchildren; eight of them are scattered around the USA but Jane and Charlie Thomas attend St. James'. Pam and I were married in St. James' one Sunday in October 2000. We met in San Diego where she was stationed as the Executive Officer at the Naval School of Health Sciences and I was working for Welch Allyn as R&D manager for the Dental Products Business.
I came to Skaneateles when recruited for a position at Welch Allyn, from which I retired in 2012 after nineteen years; previously I worked for GE's Lighting Business in Cleveland for nineteen years. I have degrees from Union College, the University of Illinois at Urbana-Champaign and the University of Rochester. I am pursuing a Master of Divinity degree at Colgate Rochester Crozer Divinity School.
I am a deacon because the Holy Spirit kept nudging me, and sometimes shoving me, in this direction. As it says in the ordination rite for deacons, "you are to serve all people, particularly the poor, the weak, the sick, and the lonely" and "you are to interpret to the Church the needs, concerns, and hopes of the world." That speaks to me.