Lent, Holy Week & Easter Resources
The events surrounding Jesus' journey to the cross are so significant to us as his followers, that we devote an entire week to telling, hearing, seeing, re-enacting, experiencing, and LIVING those events along with Jesus.  Each day from Palm Sunday, April 2 through Easter Sunday, April 9, there is something happening at St. James' to enable you to enter into the drama of Jesus's last hours and arrive at Easter Day changed by a deeper understanding of what God did – out of love for you and for the world – through His Son Jesus Christ.  
Each year the clergy, musicians, and children's ministry team, and altar guild collaborate to create fresh approaches to the church's most powerful and moving worship services of the year.  With attention to enriching the meaning of these liturgies while making them accessible for newcomers, they are kept within about 60 minutes for those with busy lives, and, made meaningful for children whenever possible.
Read over the description of these services and listen as the Holy Spirit leads you to participate on some or all of these days as a way to personally encounter your Lord.
Sunday, April 9-Easter Sunday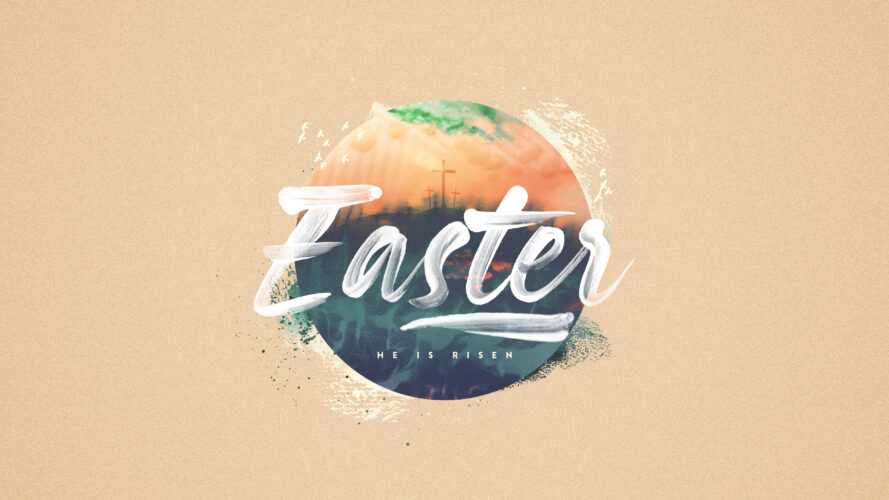 All are welcome to attend any of the Easter Services at St. James'. The church will be decorated with tremendous flowers and plants celebrating the joyous resurrection. Bells are encouraged to be played as we sing Alleluia!
7am – Traditional Eucharist, hymns and anthem
9am – Festival Eucharist, choir, instrumentalists . In-person & live-streamed.   Bulletin
11am – Contemporary Eucharist, worship band. In-person & live-streamed.   Bulletin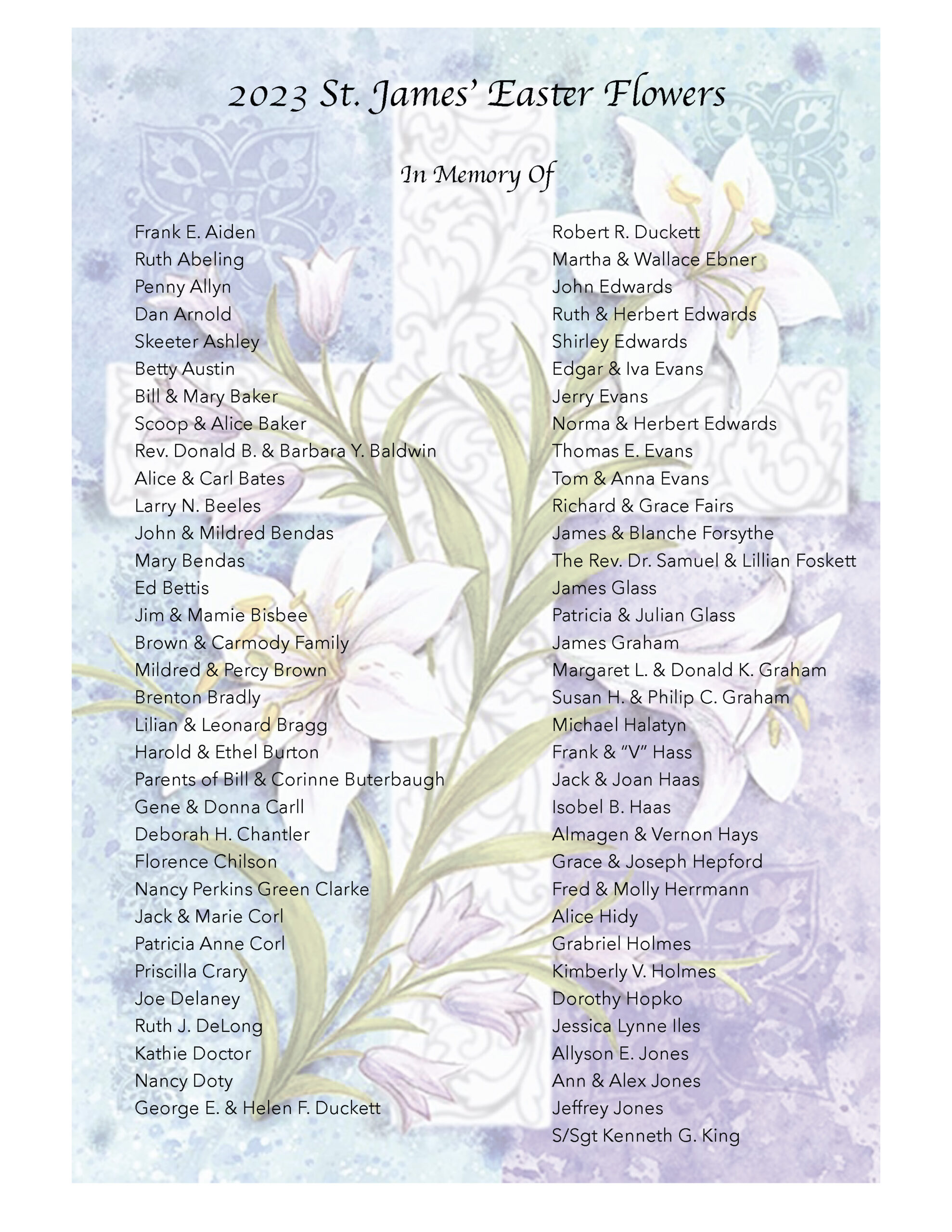 2023 Easter Flowers
Each year, St. James' Easter Flowers & decorations are due to the generous donations of parishioners honoring their loved ones.