Sunday School/Saints In Training
Sundays 9am! 
September-May
Class is Hybrid (In-person & Zoom)
(PreK-5th Grade)
Creating and maintaining a relationship with God is vital to a healthy and nurturing life. St. James' provides weekly time for kids to learn more about the Bible, its truths, the love of Jesus and how He can help them in their own lives.
St. James' has chosen a new curriculum entitled DIG IN Epic Bible Stories to work for the Hybrid Class combo.
This interactive curriculum will be Epic Bible Stories!
Digging Into Epic Bible Stories lays the groundwork for what it means to be a Christian. Kids explore what the Bible reveals about who God is and how God sees us, how we fit in God's family, and how we live the Christian life. As kids understand core concepts, they'll gain a solid framework for their own relationship with Jesus. We use videos, experiments, crafts and fun games to learn at all ages! The fun part of this curriculum is the tools and resources it can provide which St. James' will share so YOU can reinforce with your child at home.
The class is taught by Laura Posecznick and Kristen Baleno.  There will also be older children (graduates of Saints in Training) in class to help the younger ones. 
Any questions regarding the Sunday School program or if you are interested in becoming a trained teacher, please contact Laura Posecznick, Children's Ministries Team Leader at
laura@stjamesskan.org
Learning About Fruits of the Spirit-Class this Sunday at 9am!
Lots of fun making noise last week and I am still cleaning up some dry rice!  This week we are going to focus on Peace and how Isaac made the choice of peace when others took his wells.  Peace is a great fruit of the spirit to apply in real life for kids and we will look at how we can make good peaceful choices when things get crazy or we get angry.  We are also going to look at learning a simple prayer to help us feel peaceful. Take a look at the sheets below as those are helpful during video or down times.  The craft is a simple peace sign on a paper plate.  There is a picture below.  Our class is growing and we have some new children!  Hope everyone has a great rest of the week!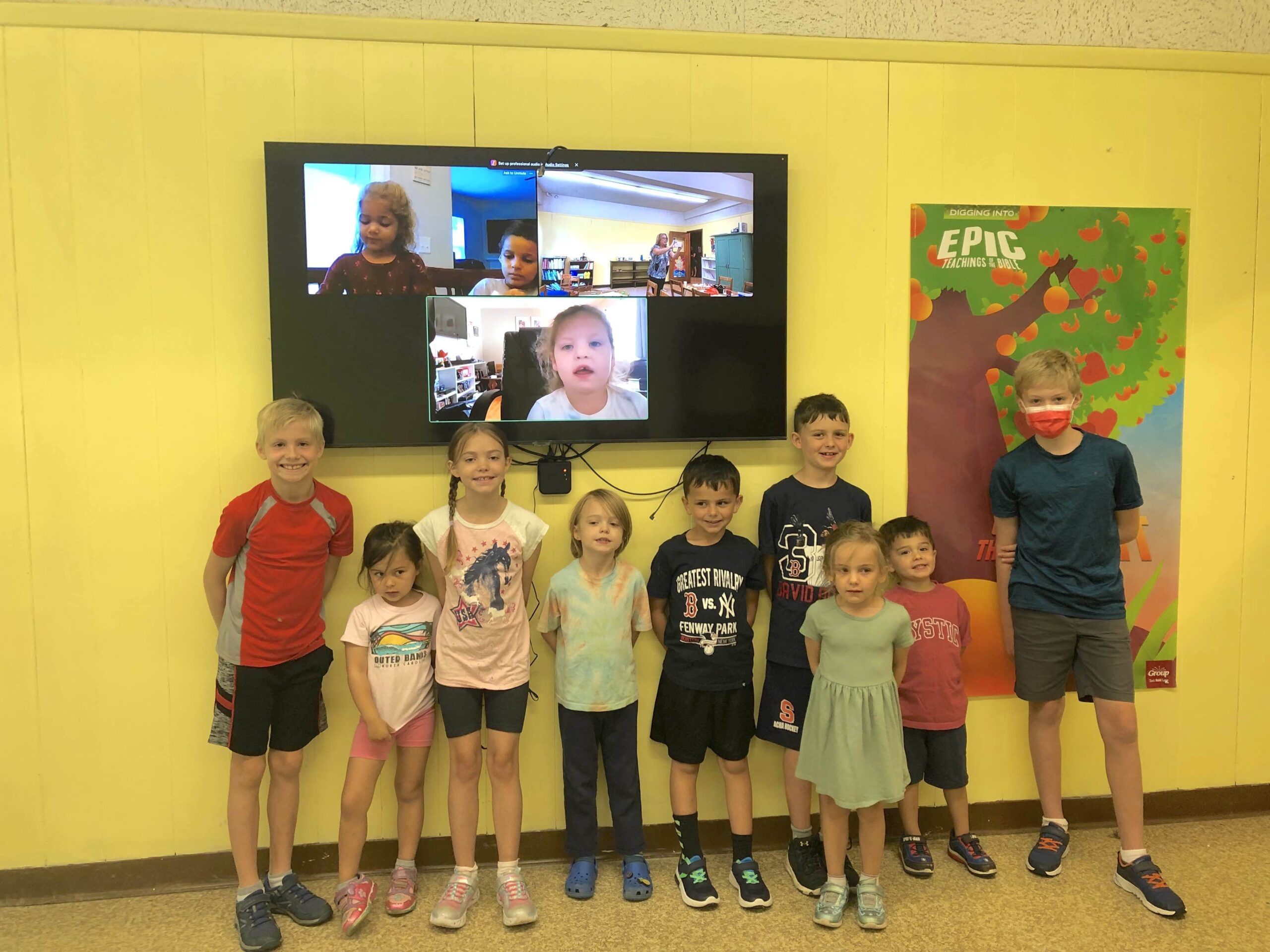 Contact Laura Posecznick, Children's Ministry Team Leader with any questions.
Saints in Training Class Schedule
In-Person & Zoom
September 25
October 2
NO CLASS October 9 or October 16
October 23
October 30
November 6
November 13
November 20
NO CLASS November 27
December 4
December 11
December 18
This Week's Resources - Click to Open/Download