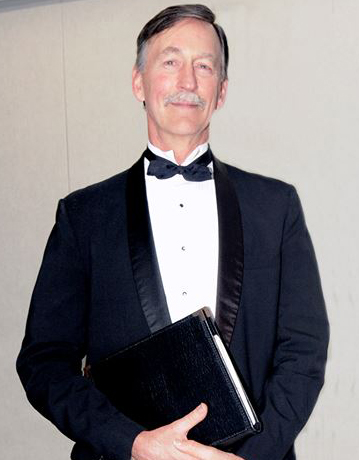 Kip Coerper ChM. – Organist/Choirmaster
Kip moved to Skaneateles in 2010. In addition to his duties planning and leading the the music of the traditional Sunday morning service at St. James', Kip plays the keyboard and sings at the contemporary service and he is also coordinator of St. James' environmental ministry – CreationCARE. He also has several piano, organ, and voice students.
After graduating from the College of Wooster in Ohio with a Bachelor of Music degree(majoring in organ and choral conducting), he spent three years developing a music program at Suffield Academy in Connecticut and as organist at a Baptist Church. Later he taught for 16 years at Porter-Gaud School in Charleston, SC where he conducted four choral groups and helped coordinate the choral program for 350 singers. While there, he was also organist/choirmaster of an Anglo-Catholic Parish in Charleston. During these years he studied choral techniques and voice training at Westminster Choir College, The Hartt School of Music, and Catholic University of America.  While his wife was at seminary, Kip was assistant conductor for the Sewanee Chorale Community Chorus, and he taught music part-time in two schools. Then when they moved to Summerville, SC, Kip became assistant conductor of the Summerville Singers. Kip has earned the Choirmaster Certificate from the American Guild of Organists Certification Program. With that goes the acronym ChM.
Kip is also Music Director for the local community singing group of 70 singers, The MasterWorks Chorale of CNY.  He believes passionately that anyone who desires can learn to be a competent singer. 
Thus the St. James' Choir welcomes anyone who has a passion to sing God's praises and wants to help lead worship.
"Hallelujah!  How good it is to sing praises to our God!  Ps. 147:1