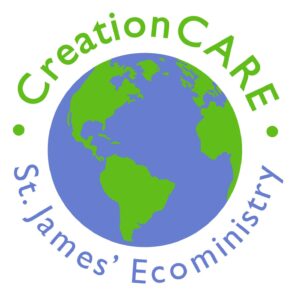 CreationCARE is St. James' environmental ministry. We believe we have a responsibility to care for our natural resources, be responsible stewards of God's creation, and share the importance of caring for creation with others. If you agree and would like to learn more and/or to be a part of this ministry, please contact Kip@stjamesskan.org.
Keep Connected with the Diocesan Green Corner:  CLICK HERE
New Adult EducationCaring for God's Creation: What, Why, and How?
3 Sessions-All Recorded for You to Watch
A monthly offering on how to be environmentally conscious.
Upcoming CreationCARE Events