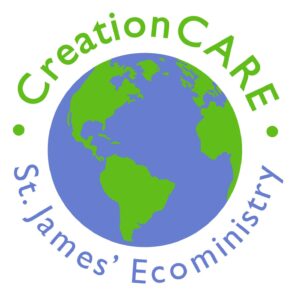 CreationCARE is St. James' environmental ministry. We believe we have a responsibility to care for our natural resources, be responsible stewards of God's creation, and share the importance of caring for creation with others. If you agree and would like to learn more and/or to be a part of this ministry, please contact Kip@stjamesskan.org.
Keep Connected with the Diocesan Green Corner:  CLICK HERE
New Adult EducationCaring for God's Creation: What, Why, and How?
3 Sessions-All Recorded for You to Watch
Upcoming CreationCARE Events
Lenten Book Study on CreationCARE
Sundays at 12 – 1:15pm
February 26, March 5, 12, 19, 26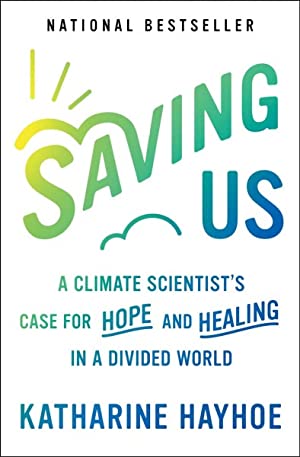 Kip Coerper, a GreenFaith Fellow, will lead a discussion series on the Katharine Hayhoe's book:
"SAVING US – a Climate Scientist's HOPE and HEALING in a divided World"
.
Hayhoe is one of the most acclaimed climate scientists in the world, and chief scientist for the Nature Conservancy.  As "one of the nation's most effective communicators on climate change", she argues that facts are only one part of the equation to change hearts and minds on the imperative of caring for our climate.  This book is a multilayered look at science and human psychology from a person of faith.  (Please order the book yourself.)
A monthly offering on how to be environmentally conscious.
A monthly offering on how to be environmentally conscious.
Our local library offers many types of kits and resources (including museum and park passes) available free to the public! Click the arrows to learn more about each item.