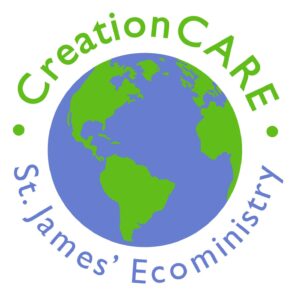 CreationCARE is St. James' environmental ministry. We believe we have a responsibility to care for our natural resources, be responsible stewards of God's creation, and share the importance of caring for creation with others. If you agree and would like to learn more and/or to be a part of this ministry, please contact Kip@stjamesskan.org.
Keep Connected with the Diocesan Green Corner:  CLICK HERE
Special Upcoming Days
1.  April 23-Pick up sunflower seed packets at St. James' to honor EarthDay-brought to you by CreationCARE.
2.  May 7-You can do your part to give back to earth by planting more trees! This Sunday, CreationCARE Rich Croft from Bartlett Tree Experts will be handing out tree saplings for all.  Rich will also be available for questions and discussion in the Parish Hall at 12pm  
3.  May 14-Mother's Day:  What a perfect day to hand out wildflower seed crosses!  Donated by the Saints in Training Class, pick up a seed cross and plant in a pot or garden.  These wildflowers are excellent for bees and enhancing the ecosystem for birds and other wildlife.  
New Adult EducationCaring for God's Creation: What, Why, and How?
3 Sessions-All Recorded for You to Watch
Upcoming CreationCARE Events
Healthy Land, Healthy Food, Healthy People
Presented in partnership with the Skaneateles Library and CreationCARE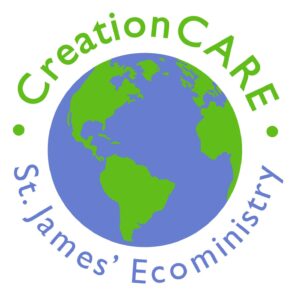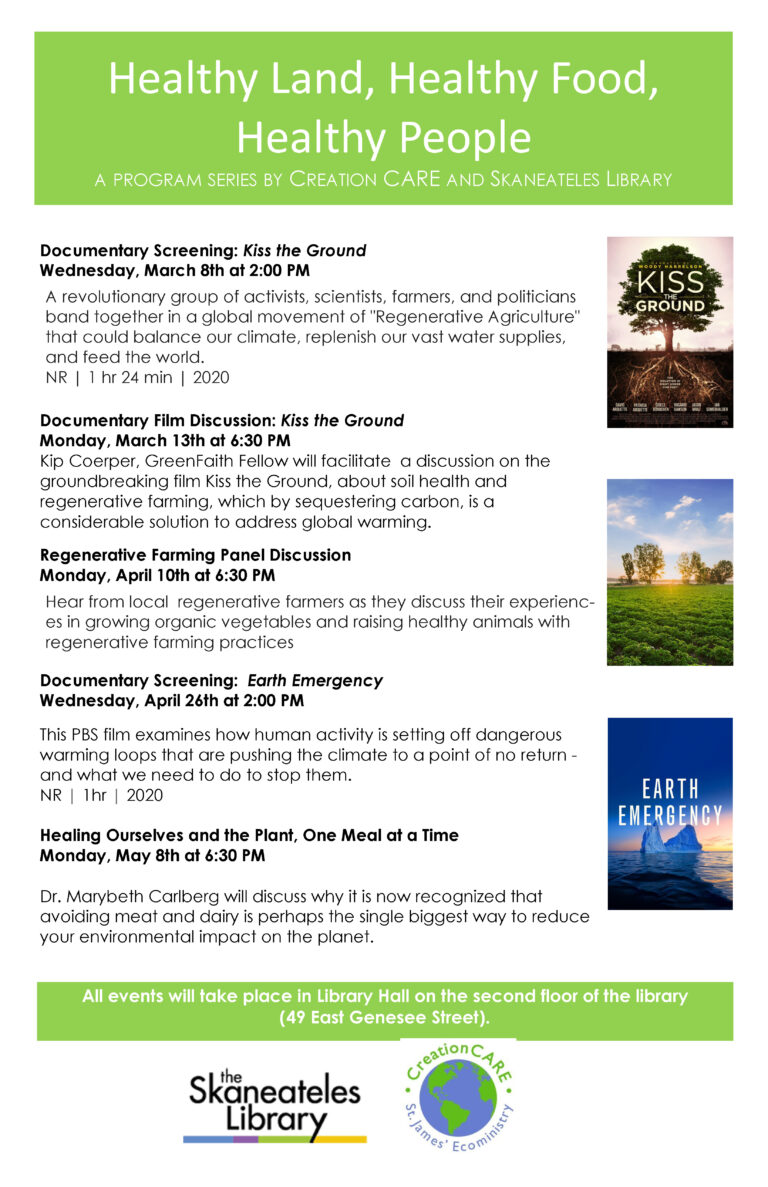 All sessions will be held at the Skaneateles Library, 49 E Genesee St, Skaneateles, NY 
For more information visit Skanlibrary.org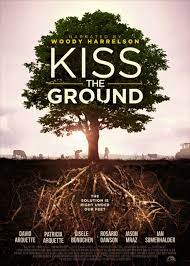 Kiss the Ground Film Screening
Wednesday, March 8th at 2:00 PM
A group of activists, scientists, farmers, and politicians that band together of
in support of "Regenerative Agriculture."
The film may also be viewed on Netflix.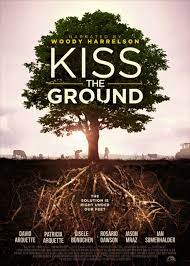 Kiss the Ground Film Screening
Monday, March 13 at 6:30
Kip Coerper, GreenFaith Fellow and writer of the local "Green Corner" articles, will facilitate  a discussion on the groundbreaking film Kiss the Ground, about soil health and regenerative farming, which by sequestering carbon, is a considerable solution to address global warming.
The Healthy Land, Healthy Food, Healthy People Series: Regenerative Farming Panel Discussion

Monday, April 10 at 6:30pm
Hear from regenerative farmers as they discuss their experiences in growing organic vegetables and raising healthy animals with regenerative farming practices: 
Panelists: Lou Lego of Elderberry Pond, Sennet; Craig Kennedy of Twin Brook Camillus Farm; and Ben Coerper of Wild Harmony Farm, Exeter, Rhode Island.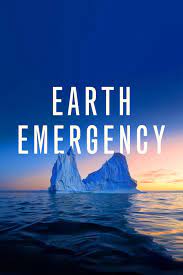 Earth Emergency Film Screening
Wednesday, April 26th at 2:00 PM
This PBS film examines how human activity is setting off dangerous warming loops that are pushing the climate to a point of no return – and what we need to do to stop them. With captivating illustrations, stunning footage and interviews with leading climate scientists as well as support from Greta Thunberg, "Earth Emergency" adds the missing piece of the climate puzzle.
Healing Ourselves and the Planet, One Meal at a Time
6:30 PM – 7:30 PM
Dr. Marybeth Carlberg will discuss  why it is now recognized that avoiding meat and dairy is perhaps the single biggest way to reduce your environmental impact on the planet. In her practice as a physician in Skaneateles, she is  familiar with teaching  patients the health benefits of a more plant focused diet.
A monthly offering on how to be environmentally conscious.
Our local library offers many types of kits and resources (including museum and park passes) available free to the public! Click the arrows to learn more about each item.