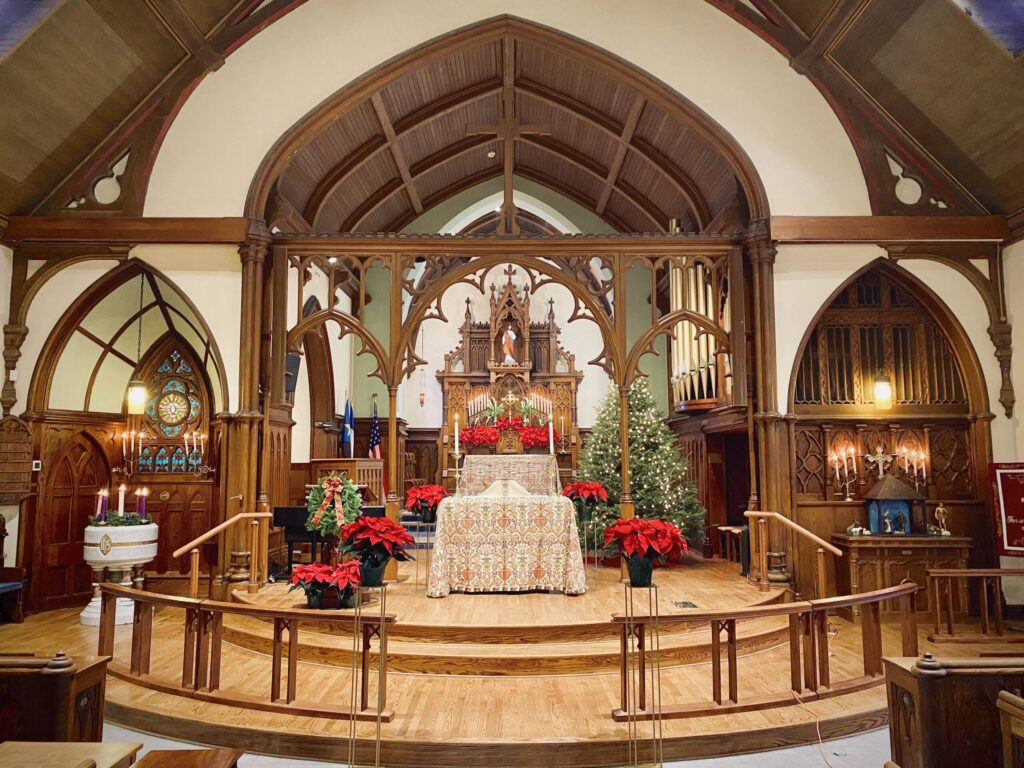 MASKS ARE OPTIONAL for all in-person worship.
If you have questions, please feel free to contact the Parish Office at 315.685.7600.
Parking for each service is on the street and is free until noon on Sundays and after 5 pm during the week. There are reserved spaces for handicap accessibility in front of the Church. East of the church has free parking anytime on the street. The lot across the street is for the Presbyterian Church use only.
St. James' Worship Schedule
Click arrows for more detail
Sundays (click arrows for more):
Traditional music with choir, organ and piano. In-person and live-streamed online. Live-streamed online via Facebook
Contemporary music with full band. Live-streamed online via Facebook
This service is Lakeside, June through September, weather permitting.
The nursery is not currently staffed, but is available for family use. Families can hear the service from the nursery.
Saints in Training Sunday School
Sundays at 9am, in-person and on Zoom September through May.
Contact the Children's Ministry Leader at laura@stjamesskan.org for more information.
Need more info on how to worship at home?
Visit St. James'
We would love to meet you this Sunday!