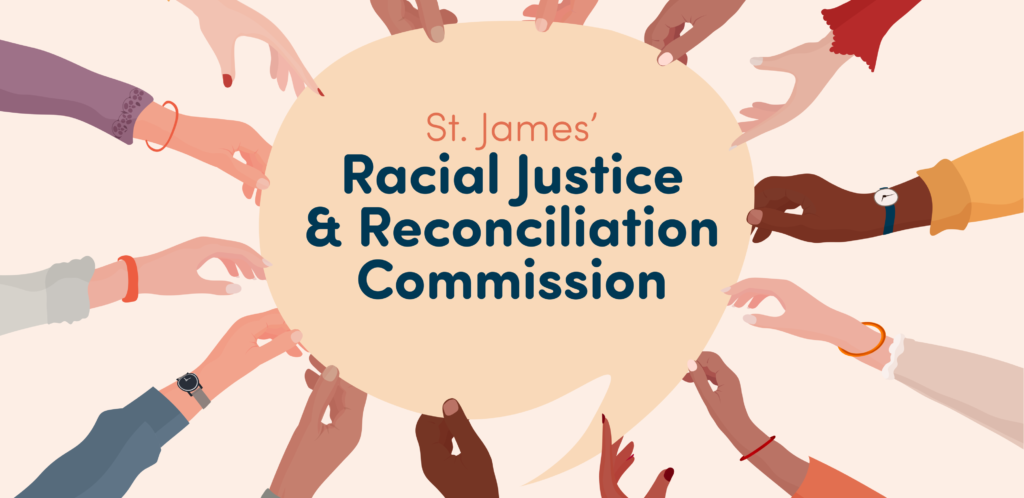 Through interest from many parishioners, St. James' has formed a Racial Justice & Reconciliation Commission to do our part in the community.  This group of active volunteers meets regularly and is committed to sharing important information to St. James' Family regarding Racial Justice.  This Commission will share resource material here and within the weekly newsletter.  Be sure to check out the "Did you know?" articles in the weekly helping to share facts and insights. And monthly, there are events and programs sponsored to help educate and open our minds!
2023 No Pressure Learning Programs to Explore
Upcoming Topics and Events
Mark Your Calendars!
Racial Justice & Reconciliation Commission is sponsoring the below programs.
March 5 : All services – Guest preacher The Rev. Alicia Dixon-Garrard
March 12-4 PM: Monthly Discussion Series, Presenters:Dr. Philip Arnold & Sandy Bigtree, on the Doctrine of Discovery
March 26-All services: Sacred Ground Closing Worship – Guest preacher at all services, Elder Melody Smith-Johnson, 10:45 AM music by Black Celestial Choral Ensemble of Syracuse University
Did You Know? By Emma Cowley