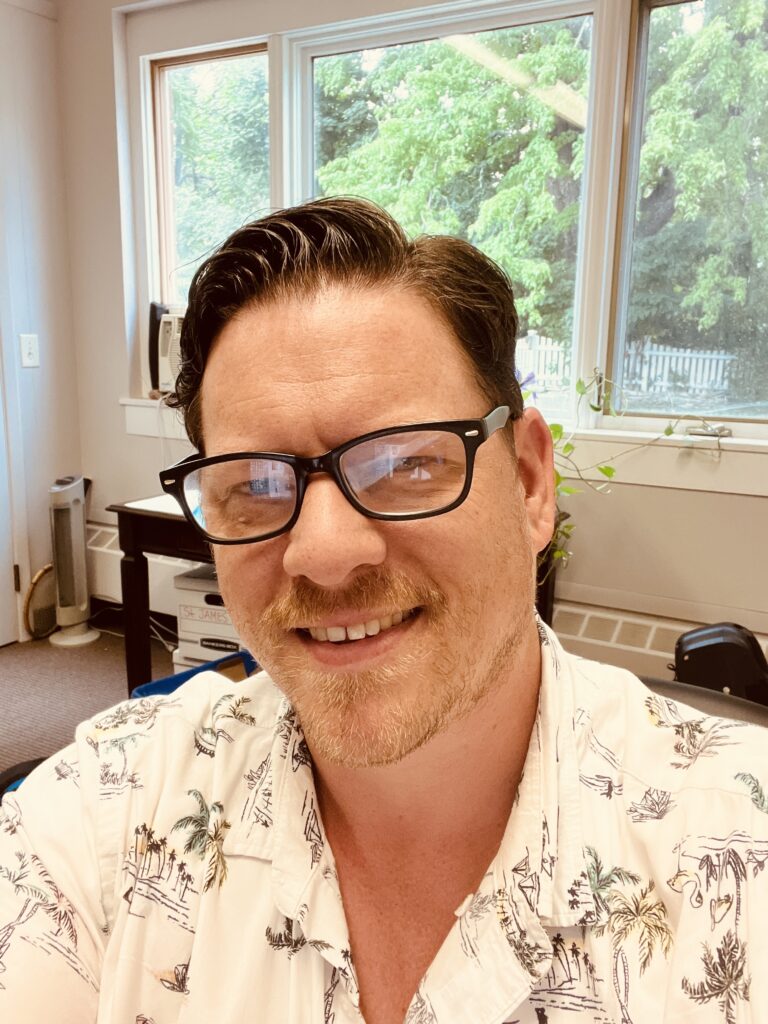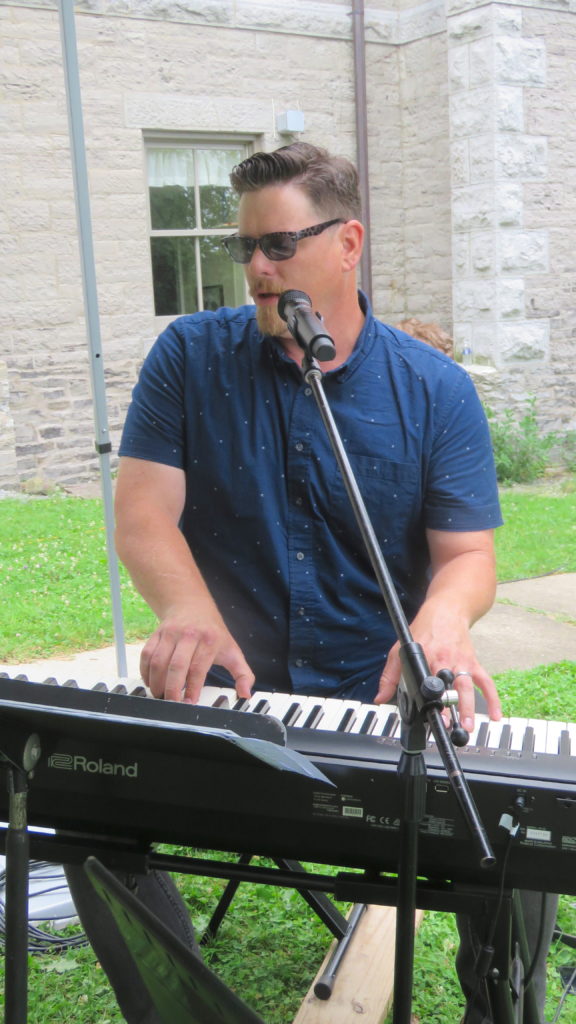 Michael Larkin – Director of Contemporary Music & Technology
A graduate of Buffalo State College, where he studied vocal performance, composition and film, Michael has enjoyed a variety of creative pursuits. Throughout his career, he has performed with a number of professional and amateur ensembles on drum set, bass, guitar, piano, trumpet, trombone, and as a chorus member and vocal soloist. Although you may occasionally see him conducting our choir, a skill he developed as the former Music Director at the First Presbyterian Church of Chittenango, with a bit more frequency, you will probably catch one of the arrangements or original compositions that Michael has contributed to the worship service, especially on Easter and Christmas.
Michael's responsibilities have grown exponentially since joining us. Originally tasked with leading the Worship Band in 2017, three years later as Director of Contemporary Music and Technology, he had adopted management of the sound system and St. James' recently upgraded Wifi network. Since 2020, his responsibilities have also involved audio and video editing in the form of music videos for worship (back when we couldn't sing in person), video production for announcements, interviews, and pageants, as well as the hosting and technical production of St. James' online video series Midday Music, weekly sermon re-broadcasts, and the inspirational podcast The Calling. 
Prior to joining the St. James family, Michael earned two Syracuse Area Music awards for efforts as writer, arranger, producer and singer with a Syracuse-based band. When Michael isn't playing music, he enjoys voice acting. In addition to commercial work, he has performed numerous dramatic and comedic roles for the award-winning Full Cast Audio Studios and Rogue Dialogue Productions, and is an on-air personality for the Syracuse radio station TK99. Whenever possible (and mostly for fun), Michael lends his talents as cook, server, and bartender in the catering department of a local restaurant for which he and his wife Danielle also run a food truck during Summers. Danielle (who serves as one of St. James' Media Engineers and Graphic Designer) and Michael live in East Syracuse with their daughters Alexis and Sofie, and are so very thankful to be part of this community.