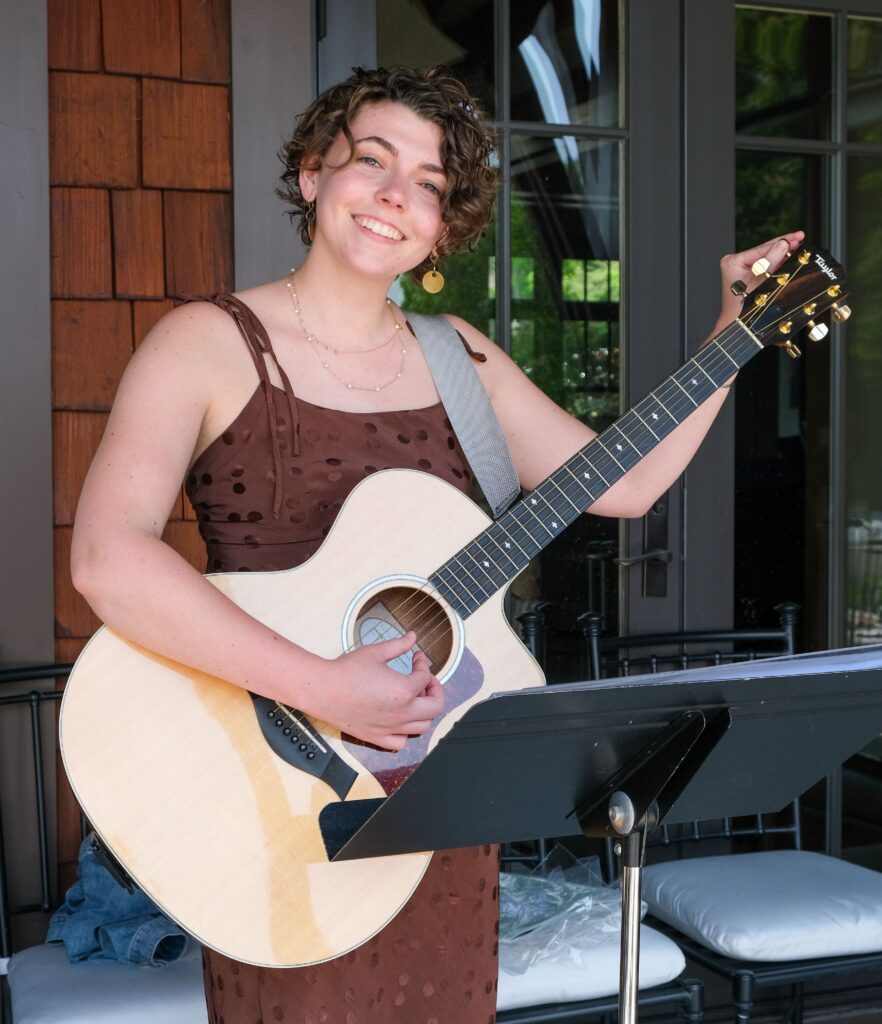 Mo Allyn - Interim Director of Children and Youth Ministry
Hi everyone! I'm
Mo
Allyn, and I'm so excited to announce my new position as Interim Director of Children and Youth Ministry at St. James Episcopal Church, the same church where I was baptized and confirmed.
I graduated from Reed College in May 2021 with a B.A. in Music after completing my thesis, "Media, Sound, and Affect at Portland's 2020 Black Lives Matter Protests." I have since felt called to channel my love for music and passion to change the world for the better into music and performing arts education. I was hired at Auburn Public Theater in September 2021. I started as an Administrative Assistant and ukulele teacher for the Booker T. Washington after school program in Auburn's schools; after several internal promotions, I now work as Education Coordinator and continue to work as a Music Teacher, now with two years of experience under my belt. This spring, I also started instructing beginner musicians at the Jim Van Arsdale Guitar School and Perform 4 Purpose; I teamed up with John Helgren to begin providing free music lessons to the children and families residing at Merriman Circle this spring; and I began offering private music instruction to children and families in Skaneateles.
When I'm not working, you can catch me singing, whether I'm rocking out with my dad or playing children's yoga music – with LOTS of open mic nights in between! I also enjoy reading, exercising, practicing mindfulness, cooking, and traveling.
St. James has always been a place that I've been safe to grow and learn. I feel grateful to have the opportunity to continue growing and learning here. I'm particularly excited to use my knowledge of performing arts education to put on this year's Christmas pageant! During this time of transition, I feel blessed to have the opportunity to serve the St. James community in this way. If you have any questions for me, I hope you won't hesitate to reach out.
Peace!