St. James' Adventure Book Club
Jump into the New Year with the St. James' Adventure Book Club
The New Year has begun and you are invited to join us on a journey to new places, spaces and times through the St. James Adventure Book Club: Reading stories, memoirs and histories
. Group discussions will be held in the Toppie Bates Lakeside Room. April discussion at 12pm on Sunday, April 23 and June Discussion has been moved to June 8 at 6:30pm due to an event conflict. People who cannot be with us in person will be invited to join us via Zoom. Light refreshments will be served at each discussion. A schedule of Season One books and dates for discussions is listed below. There is no obligation to participate in all four book discussions. Join us when you can. Our goal is to enrich your reading experience thorough fellowship, sharing of ideas and tasty treats.
The St. James' Adventure Book Club is an outreach ministry of the St. James' Racial Justice and Reconciliation Commission.
God's Peace from the Adventure Book Club committee:
Meg Osborne
Judy Holmes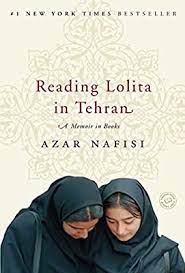 Reading Lolita in Tehran: A Memoir in Books by Azar Nafisi  
Discussion: Sunday, April 23 at noon  
From the publisher: "Every Thursday morning for two years (1995-97) in the Islamic  Republic of Iran, a bold and inspired teacher named Azar Nafisi secretly gathered seven of her most committed female students to read forbidden Western classics (in her living room)." Nafisi gives voice to the women's struggles, as their stories become intertwined with those they were reading.  
Born and raised in Iran, the author earned a Ph.D. at the University of Oklahoma during the 1970s. She returned to Iran and taught English at the University of Tehran. In 1981, she was expelled for refusing to wear the mandatory Islamic veil and did not resume teaching until 1987. She left Iran in 1997. From 1997 to 2017, she was a Fellow at the Foreign Policy Institute of Johns Hopkins University's School of Advanced International Studies, Washington, D.C.  
Why this book: The Book Club committee thought reading a memoir about a book club from a different culture  would be enlightening. By digging deeper into the women's stories, readers are apt to find common ground with  women whom they have never met.
Meeting ID: 893 0848 3734
Passcode: 070110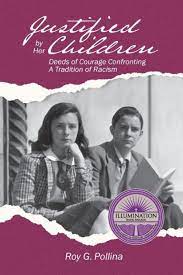 Justified by her Children: Deed of Courage Confronting a Tradition of Racism by  
Roy G. Pollina  
Discussion: Thursday, June 8 at 6:30 pm-Notice new day and time!
From the publisher: The story is about Christ Episcopal Church in Martinsville, Virginia, and begins with the struggles that developed around the bishop's plan to integrate summer youth camp during the 1950s.  
"Amid this controversy, a quiet revolution stirred among that congregation's young people, uplifted by their youthful, energetic priest, The Reverend Philip Gresham. (The book) is ultimately a story of grace and forgiveness, but not before it wends its way through the trial and execution of  the African American "Martinsville Seven," past the whispers about the sexual orientation of the young, single priest, and a congregation in conflict over letting its white children eat a box supper with black children at a church mission  event to benefit hungry brown children.  
Justified by Her Children bears witness to the fact that understanding 'how it was' can be a precious gift to help us to  understand how it is now—at a time when we need that understanding more than ever."  
Why this book: The Book Club committee thought the book would broaden understanding about the roots of racism  in the Episcopal Church and offer hope for today in our efforts to understand racial justice from a faith perspective. 
Meeting ID: 893 0848 3734
Passcode: 070110
Previous Book Club Discussions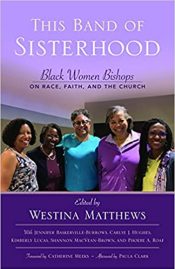 January 2023 – This Band of Sisterhood: Black Women Bishops on Race, Faith, and the Church Edited by Westina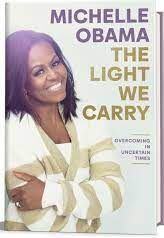 Feb 2023 – The Light We Carry: Overcoming in Uncertain Times by Michelle Obama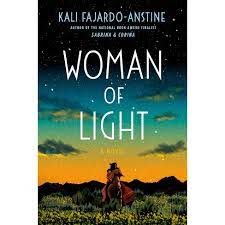 March 2023 – Woman of Light by Kali Fajardo-Anstine